Question
Data is missing from the transaction_tracking_numbers table.
Environment
Connector: NetSuite SuiteAnalytics
Answer
transaction_tracking_numbers is a re-import table since it doesn't contain any incremental columns. This table needs to be completely imported whenever we want to update its data at the destination.
From our Documentation: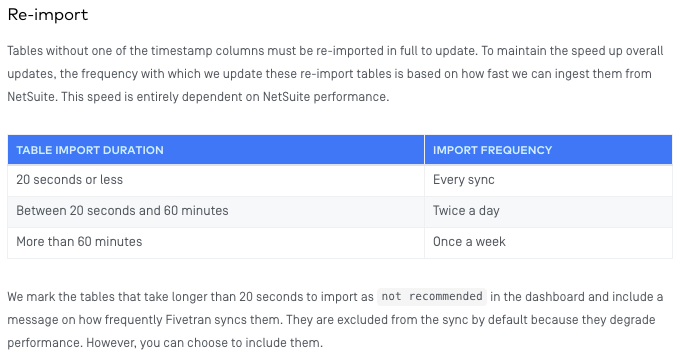 Re-import tables that have taken more than 60 minutes to sync during the last sync need to satisfy both of the below conditions:
Has it been at least 5 days since this table was last synced successfully?
Is it a Saturday today? (This criterion is included to keep long-running syncs on weekends)
Cause
Re-import tables sync every Saturday. If you want to re-import transaction_tracking_numbers table daily, please contact Support.